LandVenture Travel was founded in 2010 with the purpose of showing our visitors Colombia's real beauty. We focus on destinations that reflect our traditions, culture, nature and most attractive scenery. Although we also cover the most popular destinations, we love to travel off the beaten path places, support small producers and offer exclusive tours. We will be glad to customize your tours to your most personal interests and time availability. Our main goal is to help travelers make the most of their visit to Colombia and help them fall in love with our country and that's why we strive to make your private tour the most memorable experience of your trip through Colombia.
Andrès Mùnera V.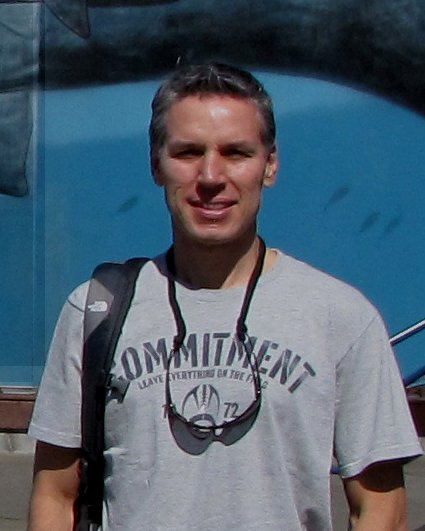 Private Tour Specialist
Director
---
After 10 years (2000-2009) working on 18 different cruise ships and setting foot on more than 70 countries, I realized how much my hometown and the surrounding area had to offer in natural beauty and rich history. During my travels around the world, I was exposed to many different tour groups, guides and destinations which helped me understand what it takes to offer top-quality tours. I'm passionate about my hometown and my country and hope to share that passion with all of those that choose to travel with us. I have built strong relationships with local contact points in all of our destinations in order to ensure that each of LandVenture Travel's tours is an unforgettable experience. My hope is that your time exploring Antioquia with LandVenture Travel will be the highlight of your trip and one of the best travel experiences you have!
Our Policies
1Environmental commitment
We respect nature and the lives that makes an ecosystem possible.
We don't print advertising material. Our promotion is done through social networks and through our website.
We try not to use any printable form and use digital ones instead.
We try to use alternative routes during our tours to protect animal life and avoid excess traffic.
LandVenture Travel rejects illegal and unsustainable wildlife trade. Law 1608 of 1978.
2Social responsability
Working hand by hand with local families and communities is something we love and enjoy.

As part of our sustainable policy, LandVenture Travel supports the conservancy of cultural attractions and social patrimony at our touristic destinations. Law 1336 of 2009.

LandVenture Travel rejects exploitation, pornography, sex tourism and all forms of sexual abuse of minors and contributes to the fulfillment of the law 1336 of 2009.
If you have any suspicions or happen to know any of these cases please report it immediately to the the ICBF (Colombian Institute for Children's Welfare) 24/7 line 01 8000 112 440 or report anonymously through the website www.teprotejo.org
3100% a Colombian company
All of our staff is Colombian. We believe there's no better tour guide that locals, people with a hole life to share and stories to tell.
4Safety reliability
We consider safeness one of the most important things to have mind when traveling, that's why we:
Keep the cars in order and check the vehicle status periodically to prevent fails and accidents.
Inform the travelers about the itinerary and the restrictions about age, health and whether.
5Our sustainability policy
It's part of our company policy to promote sustainable tourism where the principles of the NTS-TS 003 Sectorial Technical Norm and the legal requirements that regulate tourism in Colombia are respected and adopted. We commit to cultivate within our values the hiring of local guides and local services, the support of small businesses and commerce, the entailment of local families to our itineraries, a fair pay for their services and fair trade practices. In this direction, it's our duty and responsibility to ensure environmental care and assume compromises for improvement at a socio-cultural, economic and environmental scope that allow our itineraries and tour operation be a sustainable aggregate. This tourism policy will be updated every time that the applicable legislation and our tourism activity requires it.


Es parte de nuestra política como empresa promover un turismo sostenible donde se respeten y adopten los principios de la Norma Técnica Sectorial NTS-TS 003 y los requerimientos legales que regulan la actividad del turismo. Nos comprometemos a cultivar dentro de nuestros valores la contratación de guías y servicios locales, el apoyo a las pequeñas empresas y comerciantes, la vinculación de familias locales en nuestros recorridos, el pago justo y el fair-trade. Así mismo, es nuestro deber y responsabilidad velar por el cuidado ambiental y asumir compromisos de mejora desde el ámbito sociocultural, económico y medioambiental que permitan hacer de nuestros recorridos y actividad turística un conjunto sostenible. Esta política de turismo se actualizará siempre que la legislación o la actividad turística lo ameriten.