Río Claro Tour Medellín Details
Río Claro is a beautiful river located 3 hours southeast of Medellín where white-water rafting and cave trekking are among the visitors' most popular activities.  The marble canyon and crystal clear water (weather permitting) provide the perfect backdrop for an adventurous day away from the hustle and bustle of Medellin.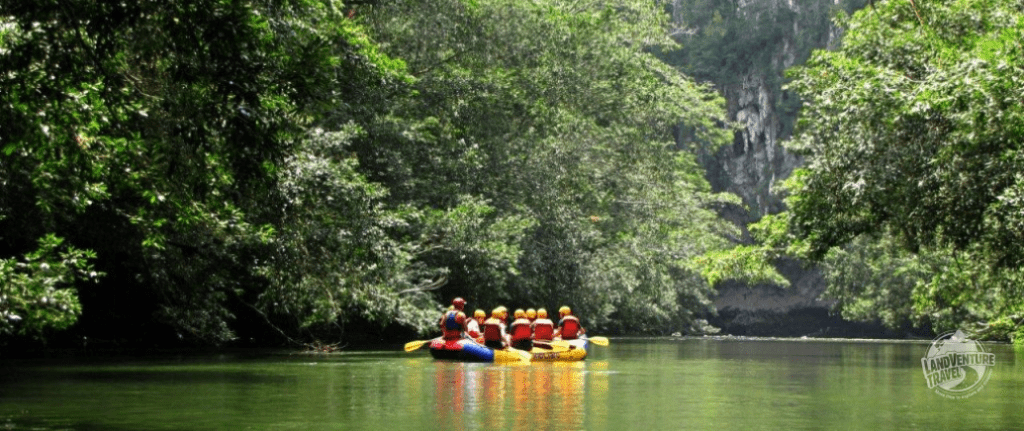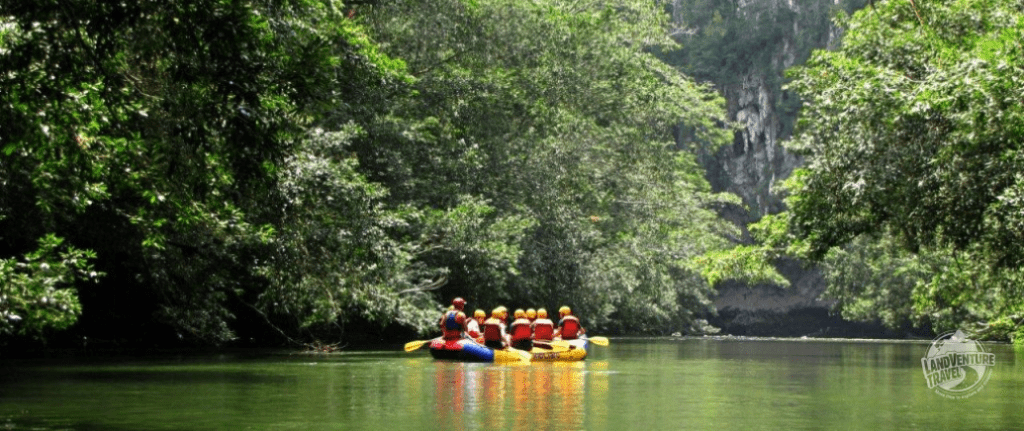 The river gets quite turbid when the day of your visit is preceded by heavy rain in the area.
You will have the option of customizing your Río Claro tour by choosing just some or all of the optional outdoor activities.
Please observe extreme caution during any of the activities. All activities are done at your own risk. If you don't have your own personal accident insurance or would like us to help you get insurance for this tour, please let us know.
Crossing through the cave usually takes about 30–45 minutes and then another half-hour hike back to the main road.
Optional activities have age requirements, 6 years & up for rafting and 10 years & up for cave trekking.
We recommend bringing your own flashlight or torch if you would like to do the Cave Trekking. Also, bring a Zip-lock or waterproof bag if you want to protect your camera and cell phone. Water shoes and insect repellent are also recommended.
- 1 person (All Ages):

$299 USD

- Group of 2 People (All Ages):

$159 USD

Price per person

- Group of 3 People (All Ages):

$109 USD

Price per person

- Group of 4-9 People (All Ages):

$99 USD

Price per person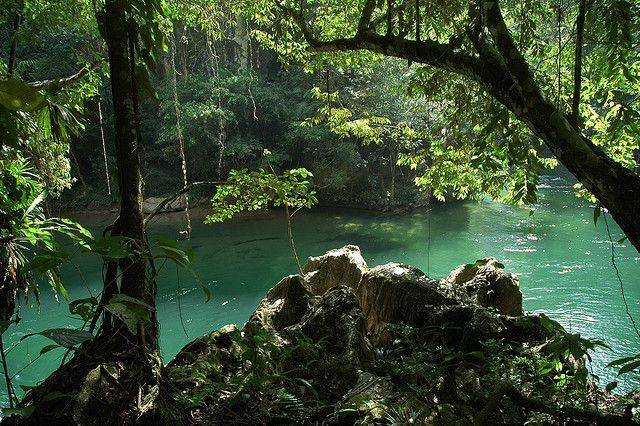 *Additional charges may apply for pick-ups or drop-offs outside the Poblado area.
  As of June 2023, 1$ USD = $4,146 COP approx.
This tour can be easily combined:
More Tours by LandVenture Travel
For last minute requests to this Río Claro Tour Medellín more ways to customize and combine this experience with other tours out of Medellín, please send us a text message through WhatsApp or email us and let us know which dates would work for you, how many more people are traveling with you and where would you like to be picked up.
We will try to answer you within 24 hours of receiving your message.